Building Home Together Art Exhibition
The Exhibition: Building Home Together, was an art exhibition that was composed by different artworks of the community that represented/interpreted the theme, "Building Home Together". The following are components created for this campaign.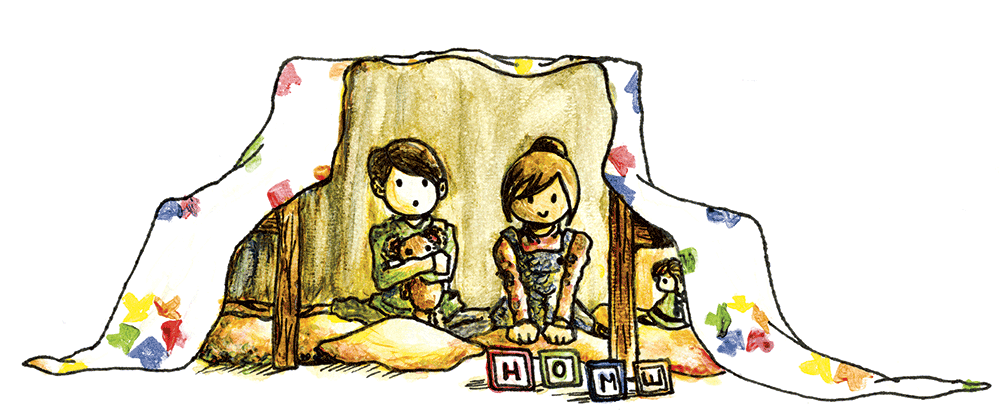 The Illustration: For this campaign, I opted to develop a playful illustration featuring a castle fort constructed by a pair of siblings. The fort is made from a sheet adorned with the HACEP logo as a pattern, and the word "HOME" is creatively spelled out using cubes. To evoke a sense of warmth and familiarity, I chose a warm color palette for this illustration, aligning with the homey feeling that a home aims to convey. The illustration was created using watercolors and later scanned in high resolution to be used in marketing assests.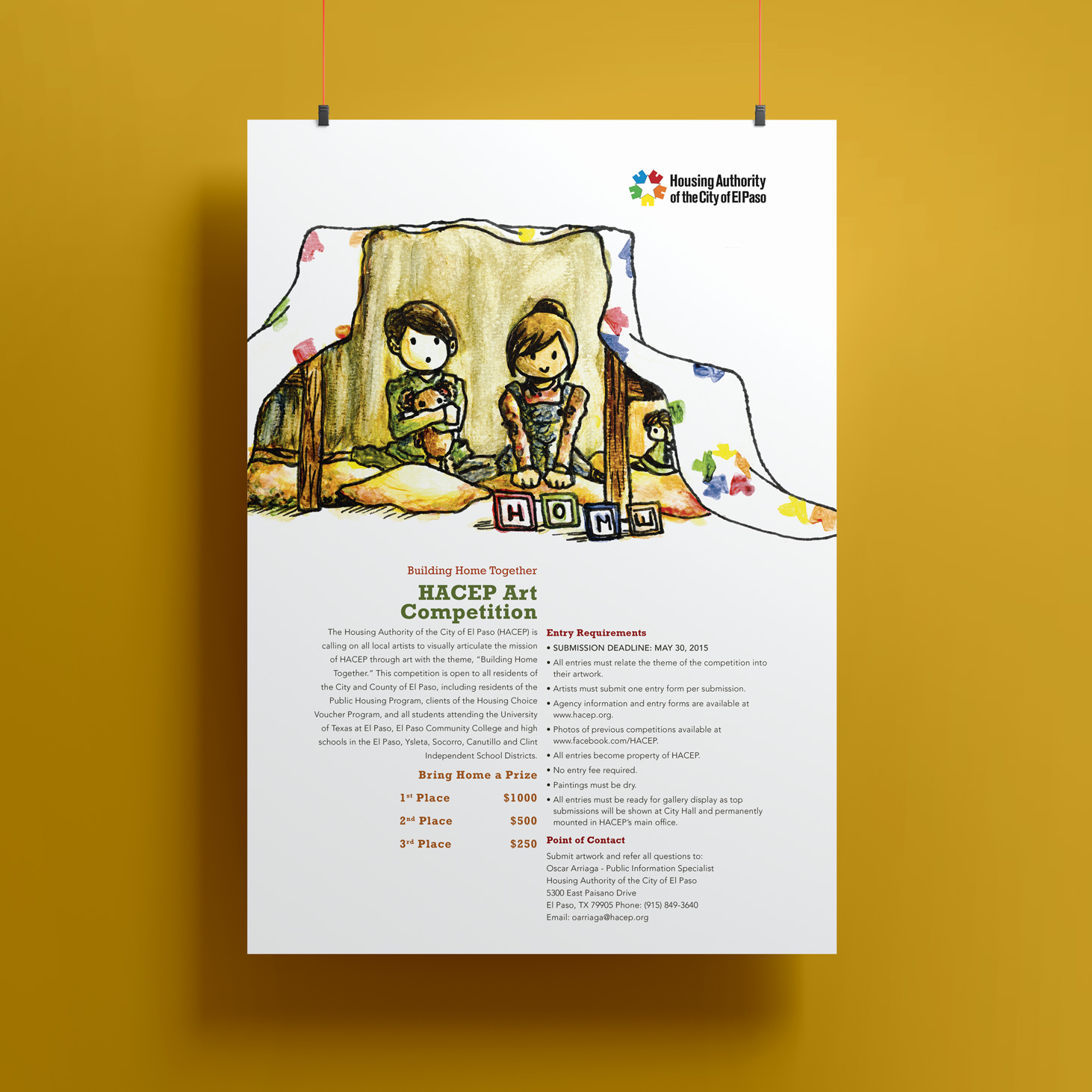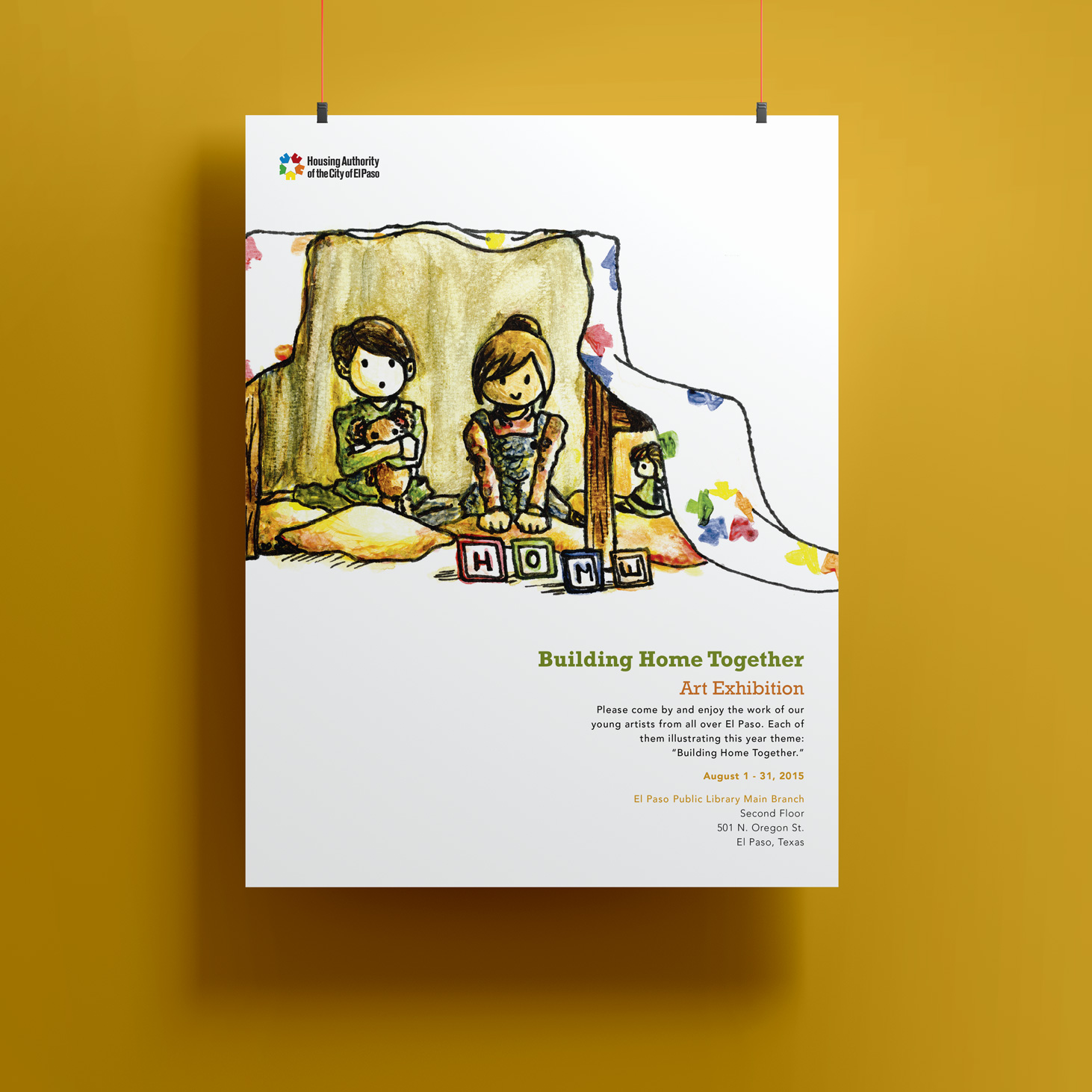 The Marketing: This campaign consisted of two distinct phases: the Call for Submissions and the Art Exhibition. Two separate flyers/posters were designed for each phase, maintaining a consistent layout and imagery while featuring different information specific to each phase. Additionally, invitation cards were created to personally invite the winners and their families to the exhibition.