The Guide
The Task: The Safe and Effective Staffing Guide, also known as The Guide, is the re-branding of the Uniform Reporting Manual (URM). This tool helps RT leaders to utilize time standards for the common clinical activities as well as many other things. As part of the rebranding process, the AARC aimed to develop a new logo and a brand identity for the manual. The primary objectives were to create a fresh and modern design and a simple and clean layout throughout the manual.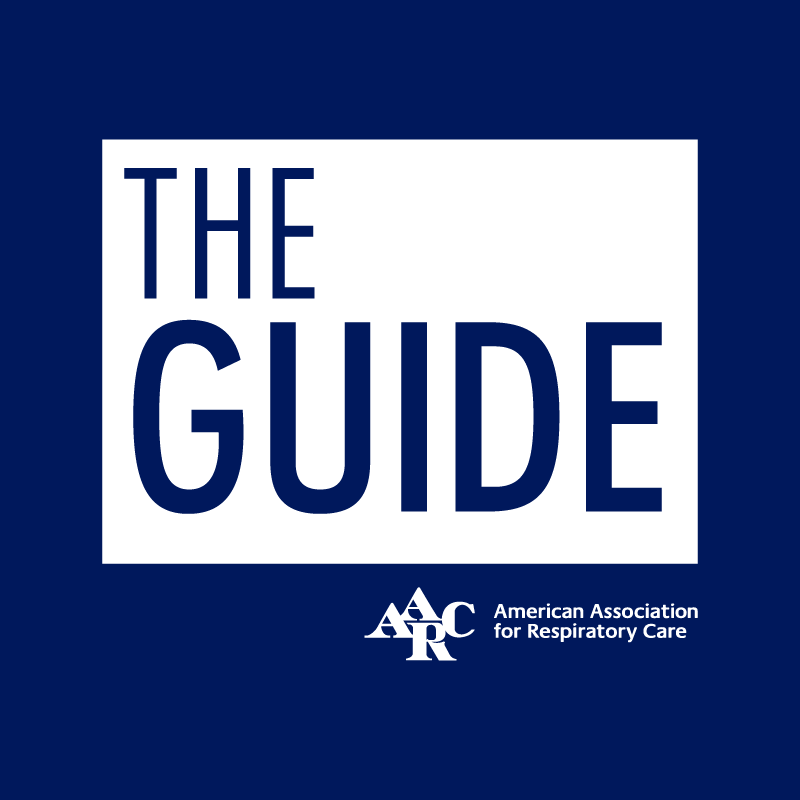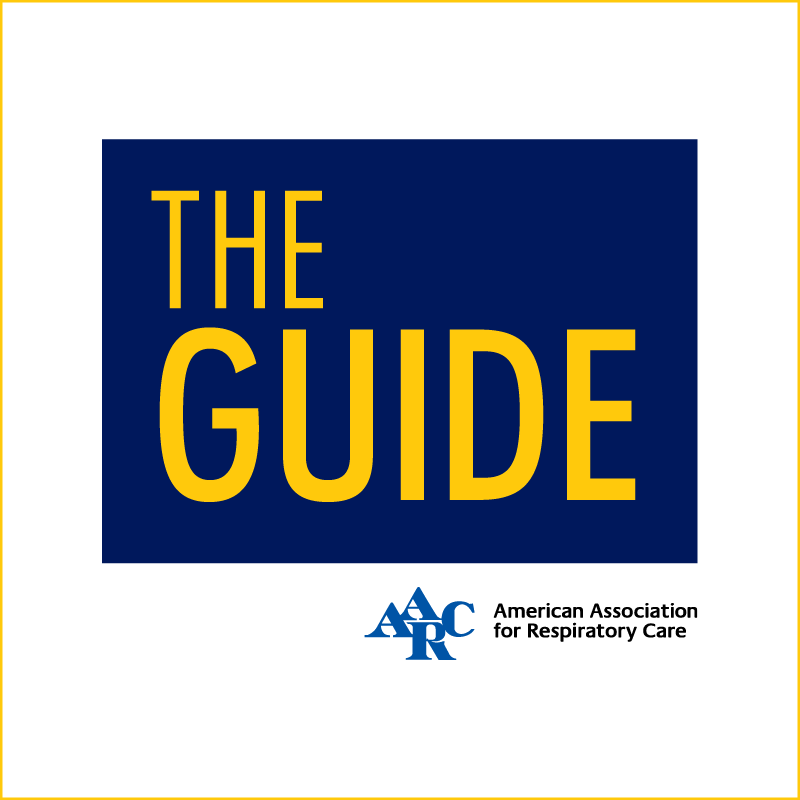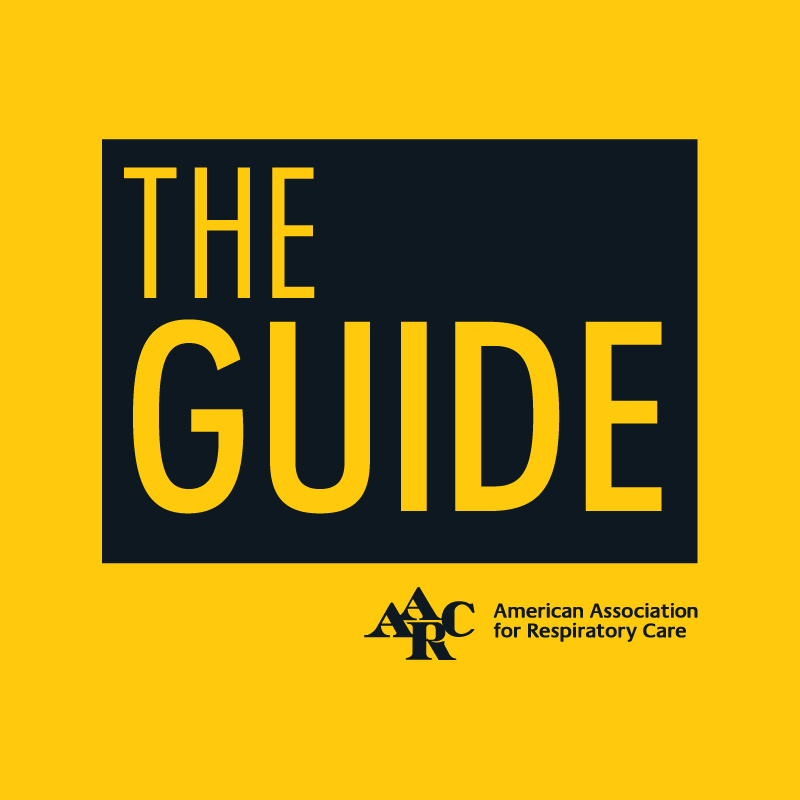 The Logo: During the logo creation process, my main focus was to emphasize the letters, particularly the word "GUIDE." I selected a bold sans-serif typeface that ensures legibility at any size or application. The letters are enclosed within a rectangle, paying homage to the manual component of this project. This signifies that all the necessary information for respiratory therapists, including coding guides and clinical standards, can be easily found within this comprehensive guide.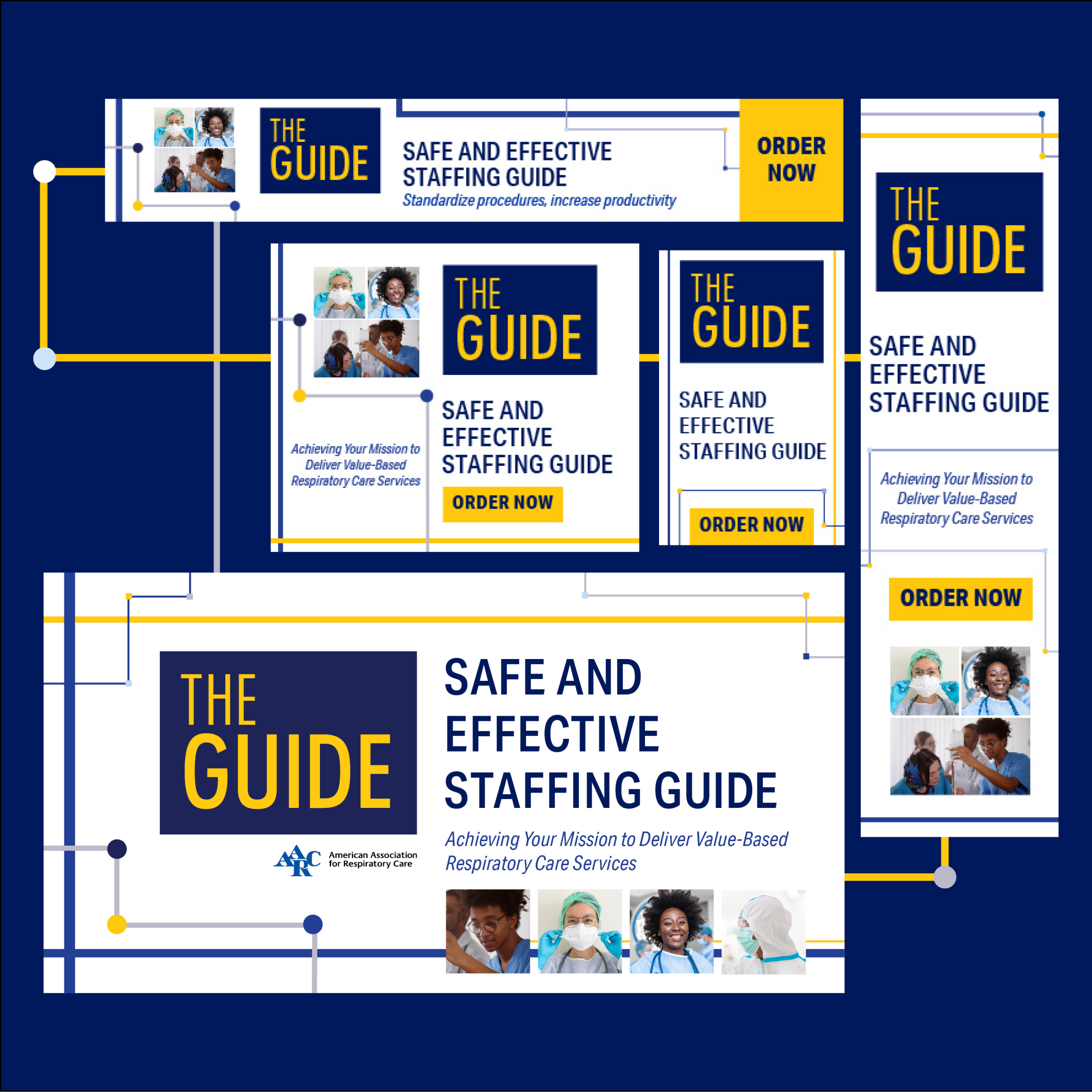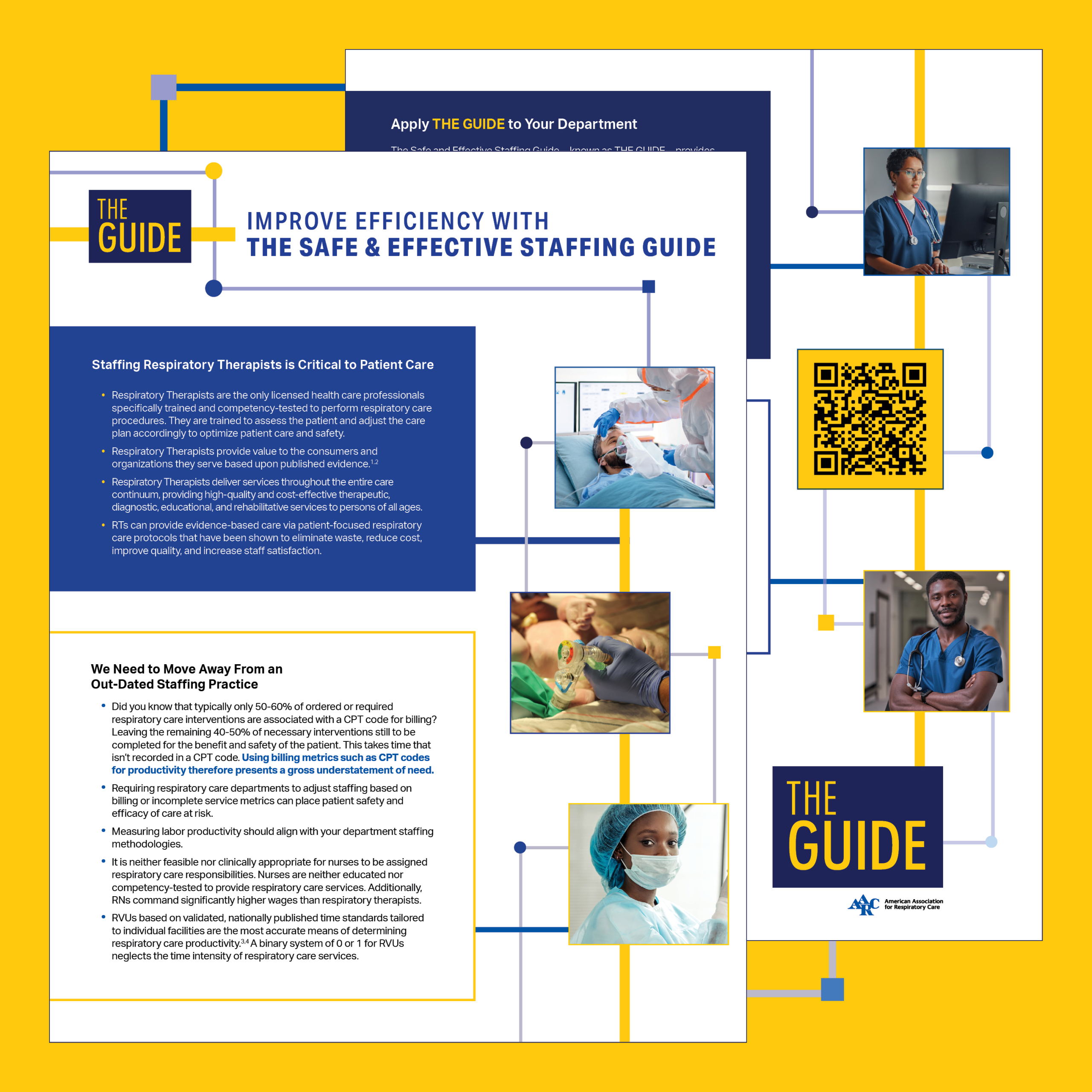 The Branding: For this project, the primary colors chosen for the campaign were blue (#00185C), yellow (#FFC90C), and gray (#BCB9CA). The colors are a homage of the original color palette of the AARC, but more bold and modern. A motif of lines and squares was selected as the main visual elements of the branding. This motif represents the interconnectedness and connectivity between each element presented in the guide. It metaphorically depicts how everything is connected and related to one another. Another analogy I aimed to convey was the representation of the RT team, highlighting the interdependence and connection between each role within the team.
The Guide: The completed guide consists of over 100 pages, divided into 15 categories, including an Introduction, Informatics, Time Standard Tables, and Clinical Activities. The final product was the result of a collaborative effort between myself as the designer and a group of experts in the field who provided the information featured in the guide. After finalization, a preview called the Primer was created to promote the final product and encourage the purchase of The Guide. The Primer offers a glimpse of what the final product looks like.