Human Resources Employee Orientation
The Task: The attached components were used as a supplement for every new employee orientation session. The campaign aims to remind new employees that supporting and helping students succeed is the ultimate district goal, regardless of the job role.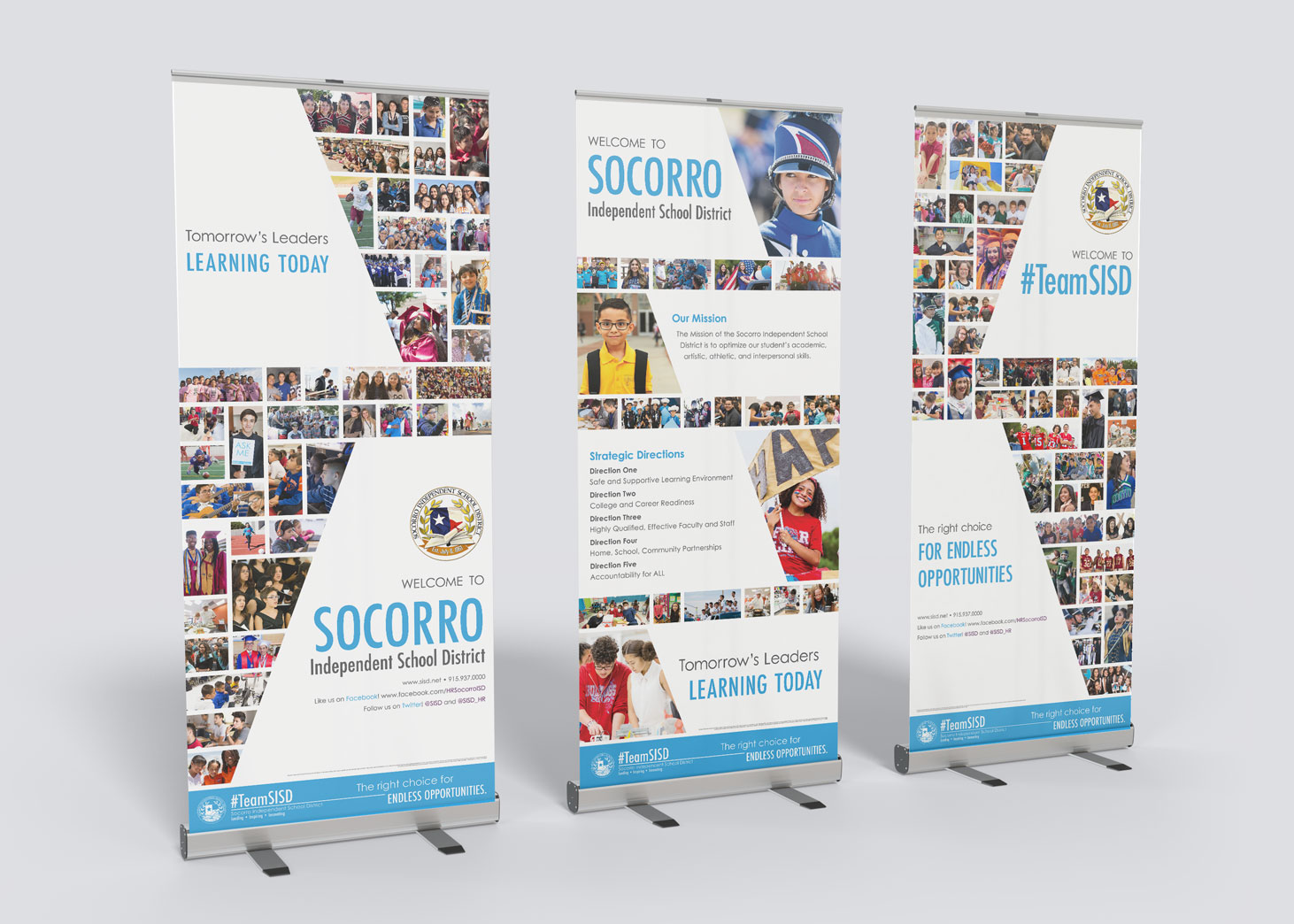 Set of Banners
The Components: The campaign utilizes the colors, fonts and footer set by the PR Department to tie back together with the overall school district look. In addition to the three banners, the campaign includes a gift and pen box, along with a brochure that provides more information about working with the school district. Each component features photography of district students to showcase the community that each employee is helping succeed.
Photography by: the SISD Public Relations Department.